Home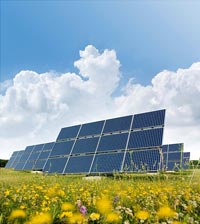 Cyprus is an ideal tax jurisdiction for businesses and individuals offering a very attractive tax legislation. Cyprus offers a low risk, business friendly environment enabling businesses to establish quickly and efficiently. Furthermore Cyprus is a member state of the EU, whereas it adheres to EU tax legislation and regulations, hence bolstering its reputation as an efficient tax destination and be categorized as "must consider" option in the minds of tax managers and professionals.

Moreover, with a well developed economy, business friendly government, highly skilled workforce, excellent communications, widespread use of the English language, western standard banking facilities and a legal system based on English common Law, Cyprus can facilitate and support all your business requirements.

At Guricon, as professionals and businessmen, we realize the importance of effective tax planning and the efficient management of a company. We offer the complete suite of business solutions to our clients, ranging from tax planning, fiduciary services, consulting, administrative support and compliance.

We are highly skilled professionals with many years of experience in international business and professional services in the form of taxation, management, accounting and consulting.

We respect the trust and confidentiality of our clients. Our objective is to gain the full trust and confidence of our clients, where your peace of mind is of upmost importance. The greatest compliment we have received from our client in regards to our services is:
"It's as good as having it done ourselves".